Days are getting longer, the sun is heating more and more and the first flowers are creeping up from the ground. The signs are evident: little by little spring is coming!
An excellent piece of good news for whoever wants to spend lovely holidays on Lake Garda.
It is just in this season our country shows all its potential in landscaping and in sporting activities you can practise.
Spring is a special moment for all open-air activities. Water sports, trekking, biking, boat trips, excursions to the villages. The choice is wide and fun is guaranteed for all.
For those who are ready for a spring holiday on Lake Garda, here below you can find a list of the most exciting things to do in this season.
Water sports
Lake Garda is just like a big water field, each year attracting a large number of sports fans eager to enjoy its waves and winds. In fact water sports are a "must" for the enthusiasts who spend their holidays on the lake.
Even the beginners and the ones with little practice can excite and feel the adrenaline that these sports ensure. Here many schools organize lessons for those who want to have this new experience. Instead the water experienced enthusiasts can bring their own equipment and have had a great fun with the lake since their arrival.
Sailing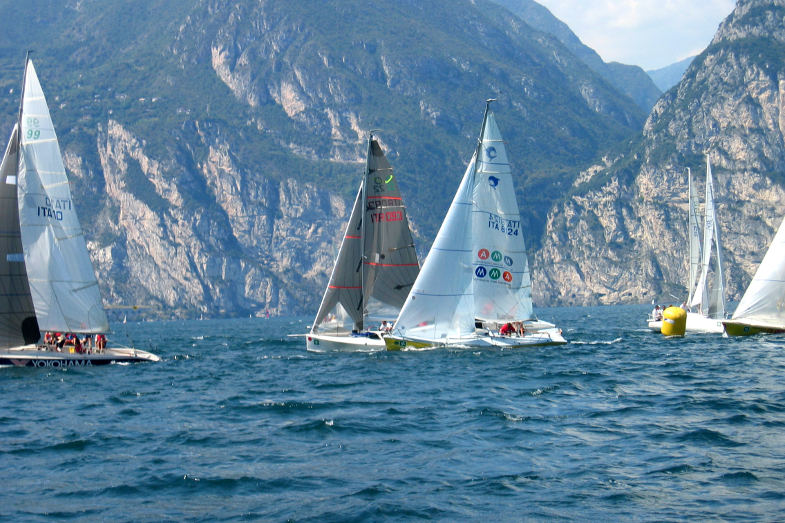 Maybe sailing is the most popular sport on Lake Garda. Mostly in springtime when several international regattas are organized, attracting a great many tourists and athletes. Here in Torbole and generally in the northern part of Lake Garda these events are so loved and followed as they are exciting for the participants and watchers.
For further information you can read our article "The Regatta Optimist of Torbole"
Kitesurf and windsurf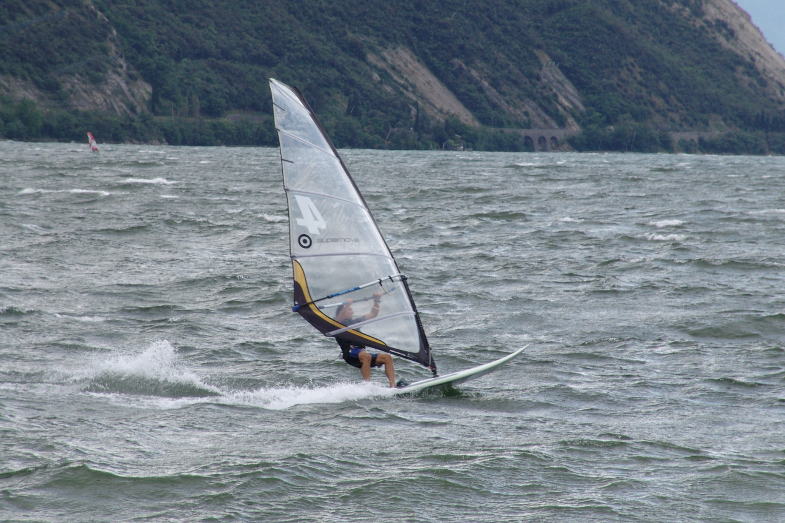 Lake Garda is the perfect destination for kite and windsurf lovers. Especially Torbole. Why? You must know that our village is placed in a strategic geographical location where winds blow all time. From the north in the morning, from the south in the afternoon. Therefore the Gulf of Torbole is considered being a special natural gym for this type of sport.
Diving
The underwater world of the lake is really scenic.
Few people know our lake floor offers incredible breathtaking views, ready to show up whoever wants to plunge: rocks, canyons, historical wrecks are waiting for you. The harbour of San Nicolò housing the statue of Cristo Silente, the Muretto of Torbole, the inlets of Tempesta and the walls of Calcarolle are very interesting diving places. Even in this case you can find many diving schools for your new experience in complete safety.
Land sports
Biking
Riding a bike along routes, trails and country roads is probably one of the most beautiful ways to discover our lake. Especially in springtime when the sun is not too hot and nature shows its great beauty.
The trails are several and with different levels of difficulty. You can find the trails for expert bikers and easy bike paths for beginners.
Trekking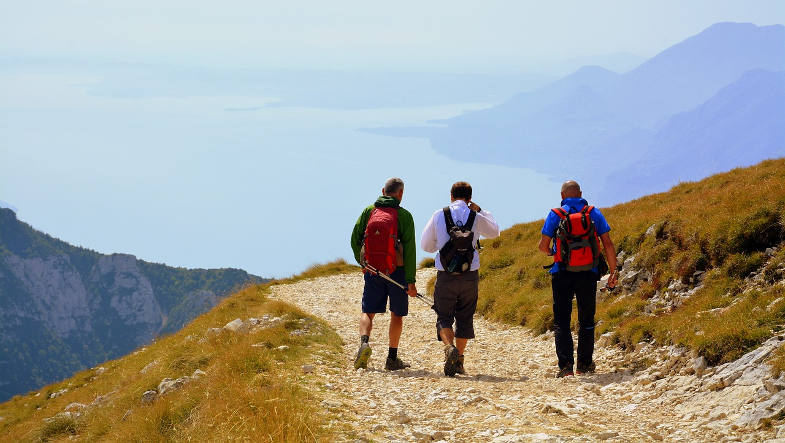 If you choose to walk instead of riding, don't worry. Lake Garda offers a lot of trekking trails. Scenic paths let you plunge in the local nature and discover amazing views of the lake.
Other activities
Are you not sport lovers? No problem, in spring you can discover many relaxing activities to practise on Lake Garda!
We suggest not to lose the scenic boat trip: an occasion to discover the lake and its villages from a new and original angle!
Speaking of villages, Lake Garda hosts a great quantity which they are worth visiting: just in the northern part of Lake Garda we can mention Riva del Garda, Torbole, Limone, Tremosine and Canale di Tenno. These two last ones are included in the circuit "The most beautiful Italian villages".
Finally, if you have any children, you can give them a day and go to the Busatte Adventure Park: here they will have a great fun with clasps and harnesses along amusing routes in one of the nicest woods of Lake Garda.